April 20th, 2022, Fortior Technology (Shenzhen) Co., Ltd. listing on the Shanghai Stock Exchange officially (stock code: 688279), which means that Fortior Tech landing on the A-share capital market. The listing ceremony was held on the OCT International Hotel, in Shenzhen to share the historical moment of Fortior Tech with our government, partners, clients, staff and media reporters.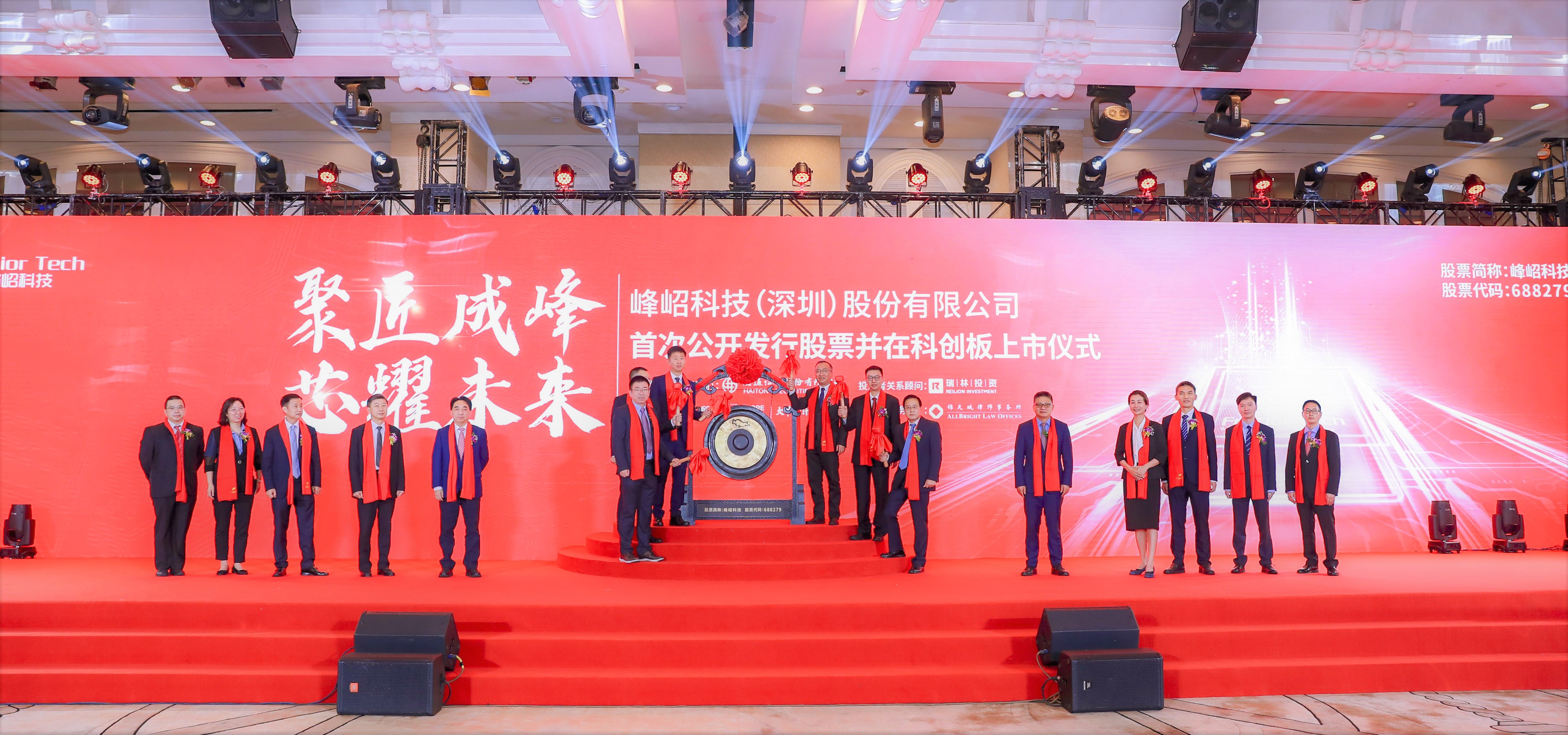 On the ceremony, the government officer celebrated the achievement of Fortior Tech, meanwhile, suggested that the company to improve the research capability and be the model of technology field, contributing to sustainable and high-quality economic development of Shenzhen. Mr. li Jun, the sponsor, expressed that Fortior Tech have already own unique core competitiveness on many area, for instance the training of core technical persons, the system of research and development, the integration of supply chain channels etc. Thus, Fortior Tech will rapidly achieve the goal of leading the global motor drive control chips and control system supplier, besides, make a greater contribution of China motor drive control chips and high-speed development of the semiconductor industry.
The company shareholder, Mr. Yin Yimin, mentioned that Fortior Tech have rich technical accumulation, and he trusted that the company will have more energy with the corporation of capital and innovation.
Dr. Huang Qing sent blessings from the other side of the ocean, also, he shared the hardship of the past and the joy of today with us. He emphasized that although we have appeared on the market, we are still a small company in the process of transformation. Therefore, we have a long way on expanding the international market. However, we are much closer to motor manufacturer and the largest customer base, in the meantime, we have already approved that we are able to serve customers well, so, it's our show time!
The company chairman, Mr. Bi Lei made a great speech on the ceremony as well. He pointed out that listing on the Science and Innovation Board is an important milestone in the company history, we used to deeply cultivated in motor drive control chips area, from now on, we will take this as a new start to reward the investors and all sectors of community.
Looking forward to the future, Fortior Tech will continue overcoming technical difficulties, in segmented areas and independently training technical backbone. While consolidating existing markets, exploring international and emerging market to promote the realization of corporate strategic goals by innovation.